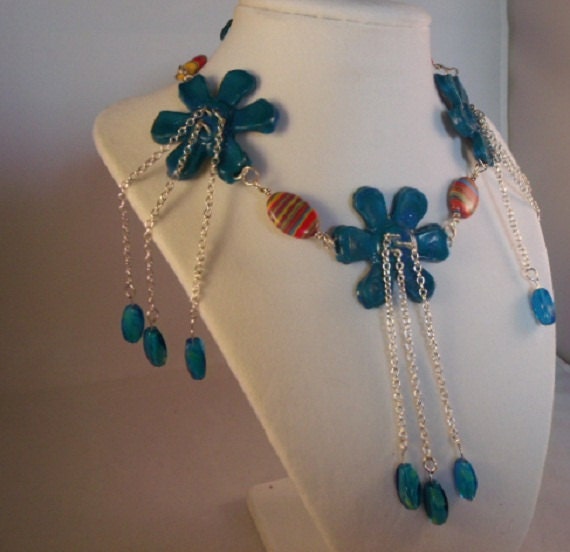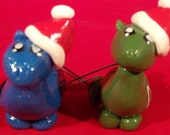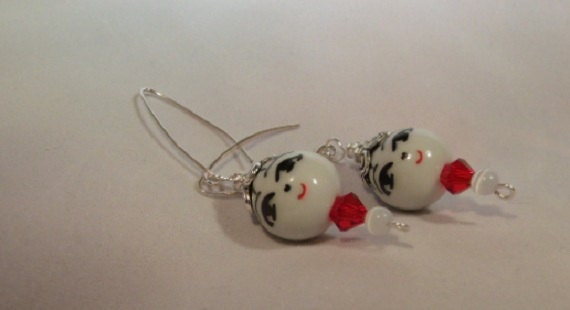 Recently, we sent out invitations to a few different shops to run a beta test on a new blog feature that once a week will highlight one of our amazing members, their story, and their shop. We will be opening up to more shops soon, but for now please enjoy the first of our beta testers, Melissa from MiaDesignz.
So tell us a little about yourself…
"They say when one door closes another opens.
Very true.
I was diagnosed with Psoriatic Arthritis and
Fibromyalgia
in 2006. I had arthritis for 20+ years, but as it runs in my family, I just did the best I could. By 2006 I was sick
all the time and always exhausted. My husband
would drive me to work and I would just survive the day. My life was
pain, Dr. visits and exhaustion. By 2010 I was
out on disability. I had been with my company for 17 years and was laid off. I have to say I felt really lost. No direction. A little depressed.... My mom was helping me out as I could not even cook a meal. One day she made a pair of earrings
and as I watched I was amazed. I started buying beads and before long I was making jewelry as gifts."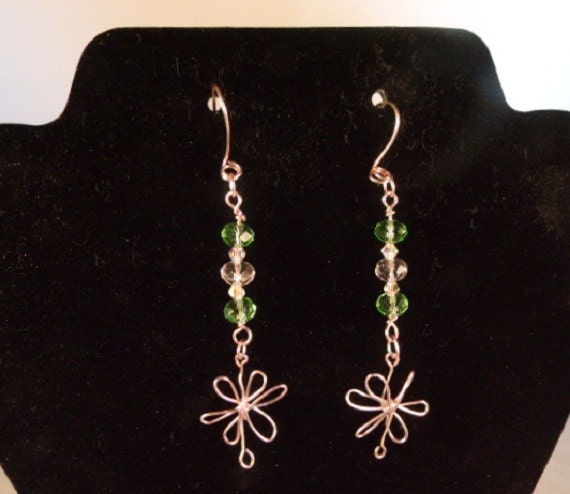 Earrings - Wire Wrapped - Pink Copper - Swarovski crystals
I cannot imagine what your journey has been like. To have gone through all of that, you are a truly strong person to keep going and eventually find something that makes you so happy! I know I have always found crafting to be a wonderful way for me to work through my stress and emotions, and I am sure many of our team members feel the same way. So how did you reach the decision to open a shop?
"My daughter in law mentioned I should open a shop on Etsy. I read about it and saw all the wonderful creative people, everyone is so talented. I got together with my daughter Wendy, who has always been artistic. She fell in love with the clay. We named our shop after Wendy's daughter and my granddaughter Mia."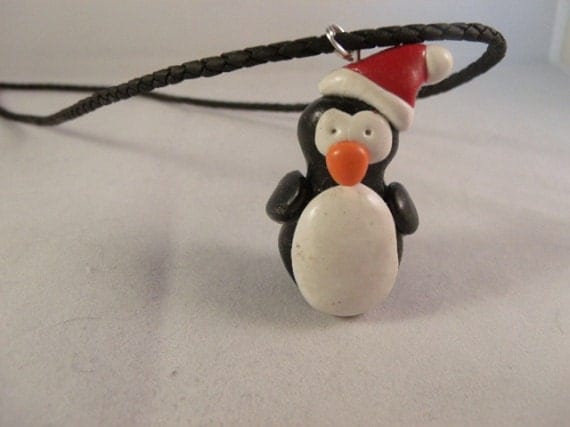 Penguin Necklace with Santa Hat
I am so glad you found such a welcoming community on Etsy and that you decided to stay and open up shop. It must be so much fun to work with your daughter and have your shop somewhat dedicated to your granddaughter that, I am sure, will be a huge honor to her as she grows. What drives your creative and business processes?
"This little shop turned my life around. I work on items when feeling good and rest when not. Working with my daughter is such a joy. It's like we share a creative brain. She will have an idea and then I will say, "What about adding this or making that?" Before you know it, our brainstorming has generated really awesome designs."
What is your most favorite item that you have ever made? And is it still available for purchase from your shop?
"My favorite item is the pink copper and pearl necklace.
I was babysitting for my daughter and it was 2 in the AM. I awoke from a sound sleep with this great idea! I got up and wanted to write it down, but all I could find was construction paper and crayons. So that was my first sketch."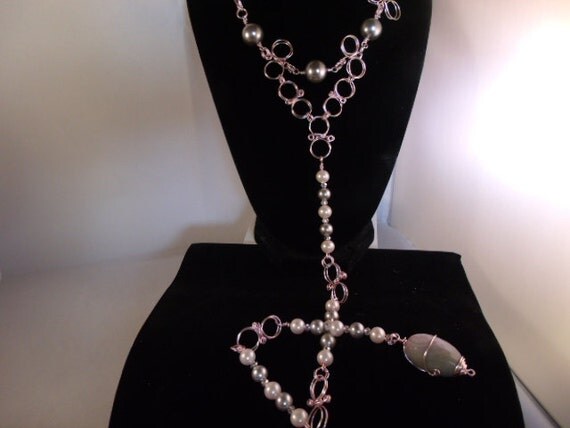 Wire Wrapped Pendant Necklace
Wow, I am not sure I can look at my son's crayons as just his toys anymore; perhaps they can help me create something as beautiful as your necklace! I love all of the hand wrapped circles and the rose color of the wire you used. Buyer's should also note your orders come ready for gift giving and that you will even include a gift note which makes shopping for a loved one so much easier! Do you have any advice for other members of our team?
"This is a blast, the joy of creating has made a huge difference in my life. I am doing much better and I know it is from having a creative outlet and direction. Do not be afraid to take that step to starting your own shop. I cannot tell you how helpful everyone is at Etsy. It is amazing to me that other store owners would want to help, but they do. In my old sales world we all competed and knowledge was not always shared. Etsy is different, the folks really like giving a helping hand, whether it is photographing or listing items or just a shop critique. They will answer your questions."
Thank you so very much Melissa! Your story was a joy to share and I hope that everyone who reads it can draw as much inspiration from it as I have. Teamwork team members, visitors and followers, please check out MiaDesignz for beautiful handcrafted jewelry, figurines, and ornaments. Their jewelry selection provides pieces suitable to many different styles, using materials ranging from feathers and beads to hand wrapped wire and hand sculpted figures. Those hand sculpted figures also make charming appearances as ornaments and knickknacks with personalization available in many cases. So please take a look around our first beta tester shop MiaDesignz!

Yours,
Jenn

P.S. Melissa donated this item to our giveaway! Make sure to check our "Giveaway" Tab to learn how to win!